There's a member here that for some reason thinks it's acceptable to message me with shit all the time and I'd really love it to stop. Any feature that will help?
Posts: 28336
Joined: 12 May 2005, 17:27
Gender: Male
Country: United_Kingdom
Location: UK
I told you not to say anything
x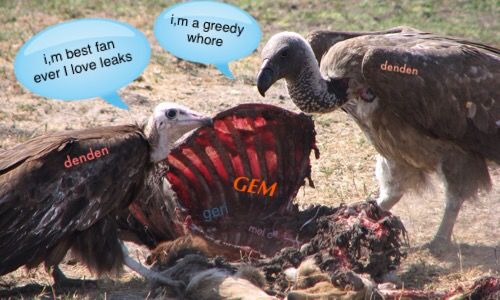 When you're in your Private Messages, look to the left of the screen for 'Rules, folders & settings' and click it.

You're taken to the 'Rules, folders & settings' page, where you can add a rule to stop a certain member from being able to PM you.

ADD NEW RULE
If:
Select 'Sender' from the drop down box, then click Next
Select 'Is' from the next drop down box, click Next.
Write the user's name in the box provided, click Next.
Select 'Delete message' from the drop down box, and finally click 'Add Rule'

Whenever this particular user messages you, I presume it'll be deleted immediately and you won't be notified that you got a PM. (I've never actually done this before so I'm not sure if you're notified or not, I'm going to assume you wouldn't be). Also I'm not sure whether the user in question would realise that their message wasn't getting sent.

I hope that helps!
Posts: 456
Joined: 18 Dec 2013, 22:50
I'm having the same problem, lucky that I found this thread!
Posts: 5205
Joined: 01 Apr 2005, 16:18
Gender: Male
Custom Title: Paris Hilton Fan
Country: United_Kingdom
Location: in Amelle Berrabah's arms
Contact:
Speaking of which, Jay, can we still change usernames?
Suddenly I see why the hell it means so much to me.
http://twitter.com/imhoturenot
Yeah I can change it for you! What would you like it to be?
Omg fabulous. 10 years later and finally know this secret. Thank you!
---
Return to "Support & Suggestions"
Who is online
Users browsing this forum: No registered users and 2 guests