SoSoDef that looks great, love the black box!
Kevsie wrote:Why is there no details about the selfridges event anywhere? It could be at any selfridges, it could even be Manchester. Strange it's not been publicised
It really is strange, today's event she only posted less than 24 Hours before, and apart from date, no info about Selfridges! Last Selfridges event she had in Manchester, so maybe it's there again. Can you email them, and ask, perhaps they tell you?
She is getting a real nice coverage in Fashion magazines.

Glamour France
, September: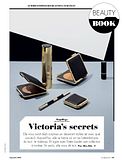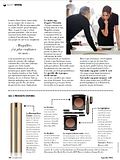 And October,
Vogue Germany
: