Video for Humanity....
https://www.youtube.com/watch?v=bG76oyTNWGw&
Oh Wow, it's amazing, thanks a lot! It's the first time Ive seen the Next photoshoot footage and what an incredible body she had!!! She looks like a bomb, fantastic! The vision suits the song too, well done!
Posts: 155
Joined: 09 Aug 2013, 19:33
Gender: Male
Country: United_States
Awesome! I live just a couple of blocks from where most of this footage was shot, I can't imagine bumping into Geri poolside at the Raleigh hotel!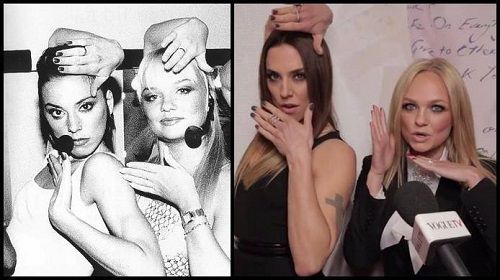 Posts: 15696
Joined: 18 May 2007, 13:36
Gender: Male
Custom Title: OSLOVE
Country: Norway
Location: Oslo
Contact:
Great video!
And my God!! She was so hot during this Next era!!
Nice clips, thanks for sharing.
Amazing Video! Fits the song so well. Her best look ever.
Is it still possible to make another version with original colors?
Posts: 3267
Joined: 04 May 2012, 14:24
Gender: Male
Good job!
Seing the video I realized how much I miss her being in the spotlight :-(
Posts: 96
Joined: 21 Jan 2011, 20:48
Gender: Male
A instrumental of this song would be very nice
love it...
---